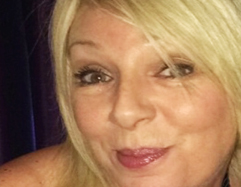 Kym Lawrence
Manager - Richmond Lodge and Belmont Rd
I have worked in health & social care for 24 years, working in a variety of Residential, Educational & Community support settings, all predominately supporting people with learning difficulties, Autism & with behaviours which may challenge.For 10 years I worked in a residential service specifically for young adults on the Autistic Spectrum where I began as a support worker and worked my way up to become the registered manager.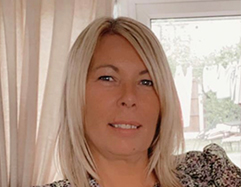 Julie Smith
Christie House & Sherwood View
I was employed by Blue Sky Care in 2010 as a support worker for young adults with learning disabilities and behaviours that challenge. The company has supported and invested in me to gain the skills and knowledge required to become a registered manager, enabling me to fulfil this post at Christie Development Centre. I have my QCF 5 in health and social care and have a variety of relevant training including, Safeguarding, DoLS, MCA, Autism, MAPA
The whole team who provide support either directly or indirectly to ensure that the quality of the care we provide meets our vision, our mission but more importantly the expectations and needs of those we support.
Our senior team are shown above but it is only by engaging with all employees that the right level of care can be delivered. Our care workers are regularly involved in feeding in to support planning and the Managers work closely with staff to support
their own development.
There are regular team, management and senior management meetings to review progress and challenge the support we provide.
Our quality assurance systems are reviewed to ensure support is appropriate, safe and is delivered in a way which meets the individuals current needs and is responsive to meet any changing needs.